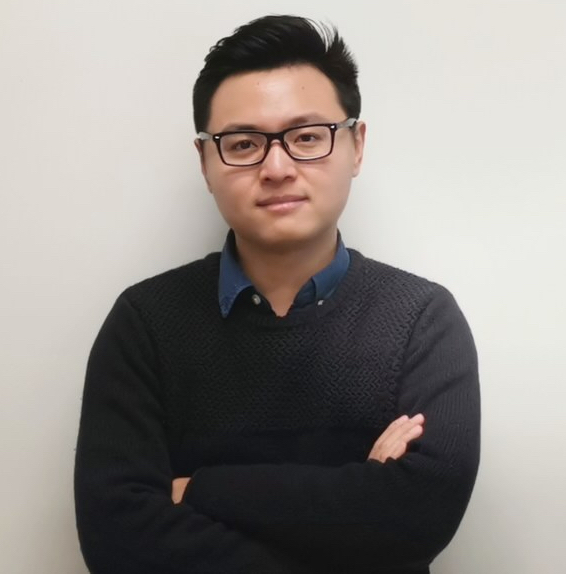 Assistant Professor
Merrill Engineering Building (MEB) 2126
ECE Department
University of Utah
Email:cunxi(dot)yu(at)utah(dot)edu
About
Cunxi is a tenure-track Assistant Professor in the ECE Department at the University of Utah. Cunxi was a PostDoc Cornell University with Prof. Zhiru Zhang in 2018-2019, and was a PostDoc at Integrated Systems Laboratory (LSI) at EPFL, Lausanne, Switzerland, with Prof. Giovanni De Micheli in 2017-2018. He received Ph.D. degree from University of Massachusetts Amherst (UMass Amherst) in 2017, under the supervision of Prof. Maciej Ciesielski. His research interests focus on novel algorithm, system, and hardware designs for computing and security, with special focuses on formal methods, design automation, and machine learning. Cunxi was a research intern at IBM T.J Watson Research Center in 2015 and 2016. His work received the best paper nomination at ASP-DAC (2017), TCAD Best paper nomination (2018), the 1st place at DAC Security Contest (2017), nomination for ACM Outstanding Ph.D dissertation (by UMass Amherst), and NSF CAREER Award (2021). He served as Organizing Committee in IWLS, ICCD, VLSI-SoC, ASAP, as TPC member in ICCAD, DATE, ASP-DAC, and panelist/reviewer for several funding agencies. Yu's group is currently supported by NSF FMiTF Award, NSF SHF Core, NSF CAREER Award, Xilinx, and DOE Center for Integrated Nanotechnologies (CINT).
I am very fortunate to work with a group of excellent researchers.
Please check out the group members here
.
Tools
Research Employments
Assistant Profesor, ECE Dept., University of Utah (08/2019 - present)
Postdoctoral Associate, Cornell University (09/2018 - 08/2019 )
Postdoctoral Researcher, EPFL | École polytechnique fédérale de Lausanne, Lausanne, Switzerland (08/2017 - 08/2018 )
Research Assistant, University of Massachusetts, Amherst, VLSI CAD Laboratory (01/2014 - 07/2017)
Research Intern, IBM Thomas J. Watson Research Center, Yorktown Height, New York, USA (05/2016 - 11/2016 & 05/2015 - 09/2015)
Post-Doc: Dr. Minhan Lou (Summer'21)
PhD Students: Qiwei Yuan (Sp'20 - ), Yingjie Li (Sp'20 - ), Jiaqi Yin, (Sp'21 - ), Sarah Johari (incoming Sp'22)
MS Student: Sam Culter
BS Student: Tara Zamani (Sp'20 - )
Visiting/Co-advise Student: Walter Lau Neto (Ph.D.@UoUtah), Yingheng Tang (Ph.D.@Purdue)
Education
Professional Service
Organizing Committee: ASAP'19, IWLS'(2020,2021), ICCD'(200,2021), VLSI-SoC'20

TPC Member: IWLS'(17-19), DUHDe@DATE'19, ASP-DAC'(2020-2022), ICCAD'(2020,2021)

Funding Review/Panelist: NSF

Journal Reviewer: IEEE Transactions on VLSI, IEEE Design&Test, IEEE Transactions on CAD, IEEE Transactions on Information Forensics and Security, IEEE Embedded System Letter

Conference Reviewer: VTS'15, ICCAD'15, CHES'16, DAC'17, DAC'18, ASPDAC'19, FPGA'19